Outreach services
Nga ratonga ki nga tāwahi
Outreach services
The Ko Taku Reo Outreach School provides Specialist Teaching Services to approximately 3,000 Deaf and Hard of Hearing (DHH) children across New Zealand who are Ors verified or non-verified and have been identified as DHH. These Specialist teachers known as Resource Teachers of the Deaf (RTD) provide inclusive and educational support programmes to a diverse range of DHH learners in their local mainstream schools along a continuum of direct and indirect services.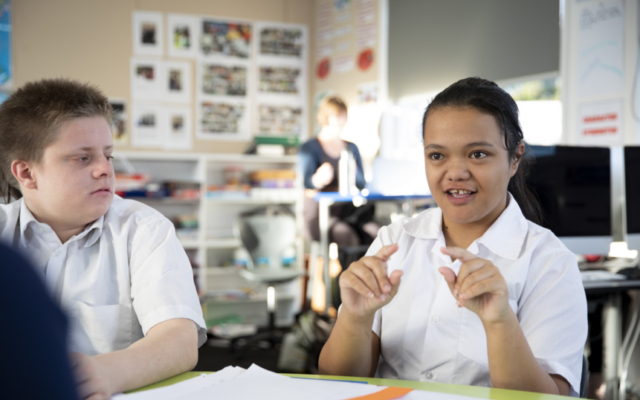 RTDs work collaboratively with whanau, parents/caregivers, teachers, NZSL tutors, audiologists, AODC, SLT, CI Habilitationalists and other agencies to provide agile and responsive services to learners in supporting their educational learning needs. The Individual Education Plan or Individual Developmental Plan forms the basis of the teaching and learning programmes for DHH children. Specific goals are informed by input from all parties to provide the targeted support required to effectively progress the learner's educational pathway from ECE (3 years +) to transition from secondary school.
The type of Specialist support provided within a caseload management framework is reviewed and allocated locally on a termly basis, within a nationwide priority criteria process related to the ongoing and evolving needs of learners as they progress through the school years.