News & Events
Pitopito kōrero
Remembering Hilary McCormack
13 Dec 2022
Kua hinga he tōtara i Te Waonui a Tāne. A mighty tōtara has fallen – we remember Hilary McCormack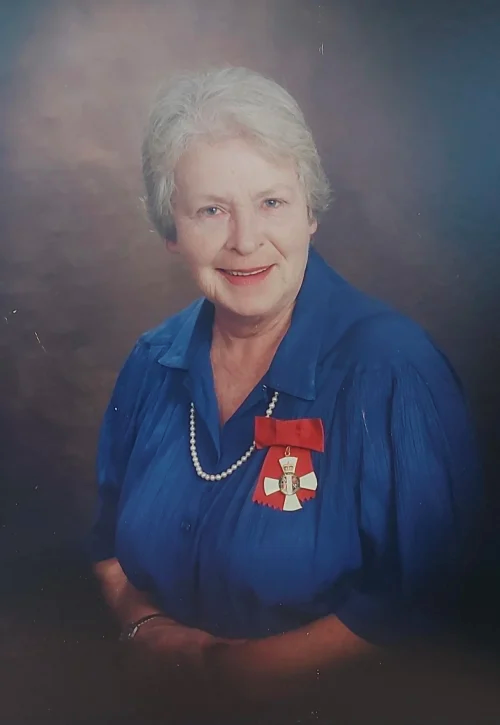 [scroll down for NZSL]
The Deaf Education community at Ko Taku Reo were deeply saddened this week to learn of the passing of Hilary McCormack, the first Deaf Chairperson of the Van Asch Deaf Education Centre Board of Trustees.

Hilary was a former pupil of the Sumner School for the Deaf, and a weekly boarder. She later served on the Board of Trustees for many years and was Chair from 1992-93.
In reflecting on her immense contribution to the Deaf community and Deaf Education, we are grateful for this SignDNA record of a 1998 interview with Hilary on the 'Inside Out' programme which captures her love and advocacy for NZSL. In it, Hilary acknowledges the appropriateness of her nickname "Sergeant Pepper" because of her staunch commitment to the things that she believed in. This commitment led to the establishment of a funded New Zealand Relay Service and also contributed to the creation of the NZSL Dictionary.
Ian Cocks, a past principal of Van Asch, noted her advocacy for NZSL when she joined him and a group of students at Wellington for the passing of the NZSL Act in 2006.

In 1998 Hilary was awarded the NZCM for services to the Deaf community. She was made a life member of the Canterbury Deaf Society, a club in which she was fond of and actively supported, and had a long history with Deaf Aotearoa. She was President of the New Zealand Association of the Deaf, and also Patron.

Hilary is survived by her sons Duncan and Campbell and we join her whānau in mourning her passing and celebrating her life.

We are so grateful for and all that she generously gave to Deaf Education and the wider Deaf community.

Denise Powell
Acting Executive Principal